WELCOME TO AIR QUALITY PROCESS
DESIGNER, CONSTRUCTOR, FACTORY DESIGN CONSULTANT AND INSTALLER OF INNOVATIVE AIR CONDITIONERS

Benefiting from over 30 years' experience, Air Quality Process is offering to place its innovation, skills and know-how at the service of your production.
The versatility, low energy consumption and exceptional longevity of our devices enable you an optimum return on your investment. 
We set great store by the relationship we have forged together over the course of our work. Enriched by this exchange, today our company is in a position to offer you a comprehensive range of equipment and services for all your needs.

Our design office is at your disposal to design 'tailored' studies, which are responsible from an energy point of view, so as to fit our solution as best we can to your project.
The conservation of our environment has always been at the centre of our concerns. In this regard, our conditioners are designed with low-power motors and their easy-to-clean qualities in every respect translate as savings on detergent products and waste treatment.

I am always delighted to hear from you so we can continue to develop solutions, which respond to your changing needs, and I wish you happy browsing!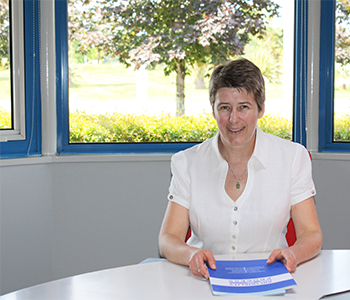 Christine Tanguy 
Managing Director