YOUR AGRI-FOOD PRODUCTION
HYGIENIC AIR CONDITIONING AND OVERPRESSURING OF YOUR ROOMS

Applications in all the AFI sectors (Agri-food industry):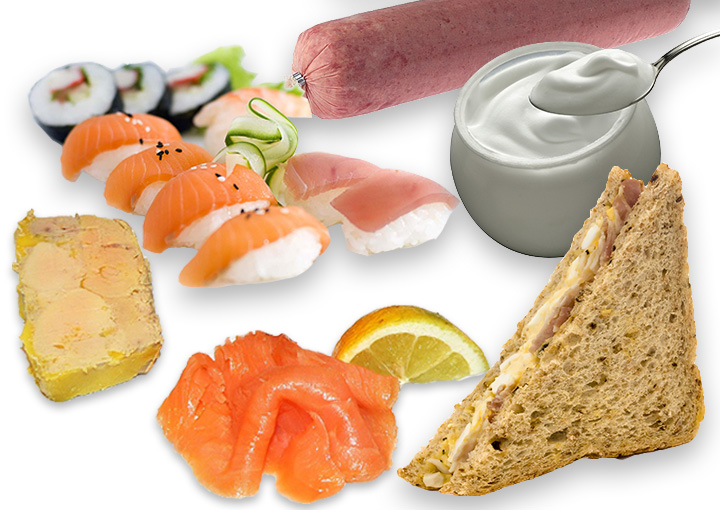 cheeses and dairy products (yoghurt, milky desserts...),
chilled ready-made meals that are meat, fish or vegetable-based…
snacking / Catering (sandwiches, mixed salads…),
Premises for conditioning similar sensitive products (premises for processing cooked products…).

Equipment put in place
The selection of solutions and equipment chosen from our wide range of air handling units (AHU), air conditioners, cooling units… is determined according to the following main criteria:
level of risk of contamination in ambient air,
room atmosphere (aggressive or full of fatty particles),
frequency and method of cleaning (including types of detergent products) the air conditioning equipment,
drying of atmospheres after cleaning and limitation of condensation on the walls,
heat summary to be achieved according to the season (taking into account the benefit of free cooling and the extreme conditions experienced in your town),
antifreeze protection for air conditioning batteries.

Calculation of the operating costs and the return on investment:
electric consumption,
refrigeration consumption,
justification or not of the energy recovery,
filter change,
efficiency of the equipment over time (loss of efficiency due to clogging up of the vanes),
obsolescence and estimated lifespan of the equipment.