AFTER-SALES SERVICE
ADVICE, ASSISTANCE AND PERSONALISED INTERVENTION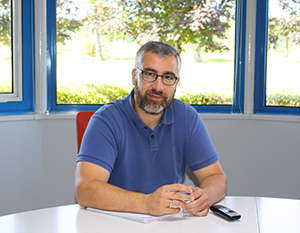 Our after-sales service is committed to being the privileged interface between all our clients as soon as their installations are completed.
Its aim is to ensure the reliability, optimisation and sustainability of operations for new installations, as well as the prevention, repair and modification of any flaws in the installations in service.

Fields of application
Covered by in-house reception (report and reservations) of the installation completed and operating without a load.
Outlining of the work to be carried out to tune and optimise performance.
Validation of the technical pack given to the users of the installation.
Examination of all the after-sales requests from the clients and direct handling (support / advice) or via the troubleshooting function / support and / or after-sales service assistance.
Requests for interventions by the external diagnosis function when necessary.
Validation of all the WO (Work Orders) established by dependant functions (tuning, troubleshooting) for all the operations that come under the after-sales service, as much regarding the creation as the closure of these WOs.
Treatment of nonconformities in line with the procedure in force.
Coordination of interventions.
Applications of the company's guarantee.
Offering contracting clients performance and maintenance checks.

Traceability, supervision, regulation
OBJECTIVE: control of 'cheese production' cycles with reproduction.
Regulation / supervision enables the following to be carried out:
monitoring of the rooms in terms of temperature, hygrometry, mixing, cleaning cycle, traceability of manufacturing batches...
testing of the products' end quality,
psychrometric calculations, (humidity),
laws on temperature variation (pre-cooling or gradual heating),
laws on hygrometry variation,
laws on mixing rates (variable air speed),
acquisition and visualisation of valve opening rates,
overall visualisation of the installation supervised using one or several screens indicating the main parameters for each room; each screen a true representation of all or part of the installation,
control of the communication between regulators and supervisors,
control of the alarm signals,
data archiving,
remote communication via an internet line between the Client PC and the PC Air Quality Process to provide technical assistance to the cheesemakers and their maintenance service,
Votre contact : Sébastien GONZALEZ