THE VENTILATED PSYCHROMETER
FOR UNRIVALLED PRECISION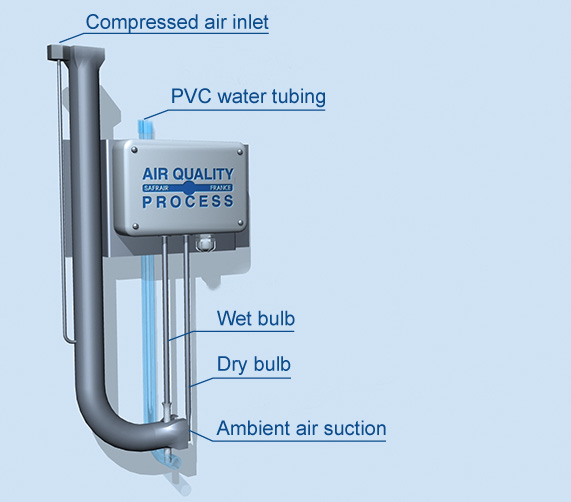 In 2011, Air Quality Process opted to halt installation of static hygrometry sensors for maturing cellars in favour of ventilated sensors.
The static sensors indicate an overly optimistic value of relative hygrometry.
Meantime, the Air Quality Process "Tube" guarantees optimum and constant evaporation of the wet-bulb, and provides  unrivalled quality of measurement and information for ripening rooms with high hygrometry.
The end goal is to enable the air conditioning installation to react so as to achieve the required hygrometry setting and thus limit the weight loss (water shrinkage).