ENGINEERING
A MULTIDISCIPLINARY TEAM FOR AN EXTENSIVE FRAMEWORK FOR ACTION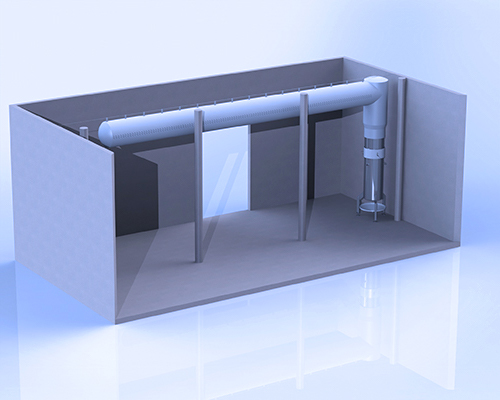 Our engineers seek solutions that are best suited to the problems encountered by the producers, their design offices and their refrigeration engineers. They base themselves on the information provided and that collected according to our specific methods
This analysis of the situation and the different needs can be backed up by additional diagnostics and testing in our aeraulic centre.
What follows is the development of precise, reasoned projects including the control of operating costs and health risks.
The budget and the estimate set the cost of the projects presented.

The framework for action
Air flow management.
Conditioning of hygienic air for any production unit.
Projet d'une ou de plusieurs salles en air neuf ou en remodeling.

The role of factory design consultant
The company's multidisciplinary design office outlines all the components of the equipment ordered as well as the plans, diagrams, operating logic, installation methods, programming of the computer piloting and it also ensures supply on site.