THE MOBILE CIP
FOR THE OPTIMISATION OF CLEANING PROCEDURES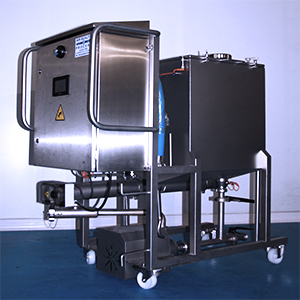 For your sensitive production units, you must have equipment, which is fully cleanable and put in place effective and economic cleaning procedures.

Traditional solutions have some significant disadvantages:
the high cost of detergent products, water and labour,
the use of aggressive and polluting detergent products,
significant wastewater treatment costs.

Increase your operating profits by reducing your maintenance and cleaning costs.
Our air conditioners have been designed for easy cleaning and testing at any point, thus limiting the cleaning costs.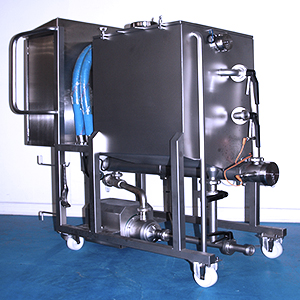 The mobile CIP, our latest innovation dedicated to cleaning in place.
The Air Quality Process mobile CIP is used for cleaning our floor-mounted and ceiling-mounted air conditioners
It gives you the advantage of being extremely easy to handle and very easy to use(touch interface).
The whole thing is mounted, wired up and tested prior to being delivered to you.